Staying safe is one of the most important aspects of playing hockey. It's a physical sport, so you should be prepared for it.
We've put together the very best hockey protective gear below. We want you to be able to grab your gear quickly and get on playing. Check out the collection and stay safe skaters!

Hockey Helmets
Your head is your most important asset when playing hockey. You can recover from injuries elsewhere on your body much easier than if anything were to happen to your head. While avoiding concussions is tough, even with a good helmet, this is something you'll want to take seriously.
We put together a list of the best helmets below. If you are more along the youth sizing, hold tight and we'll get your list up soon.
Check Out Our List of The Best Hockey Helmets
Shoulder Pads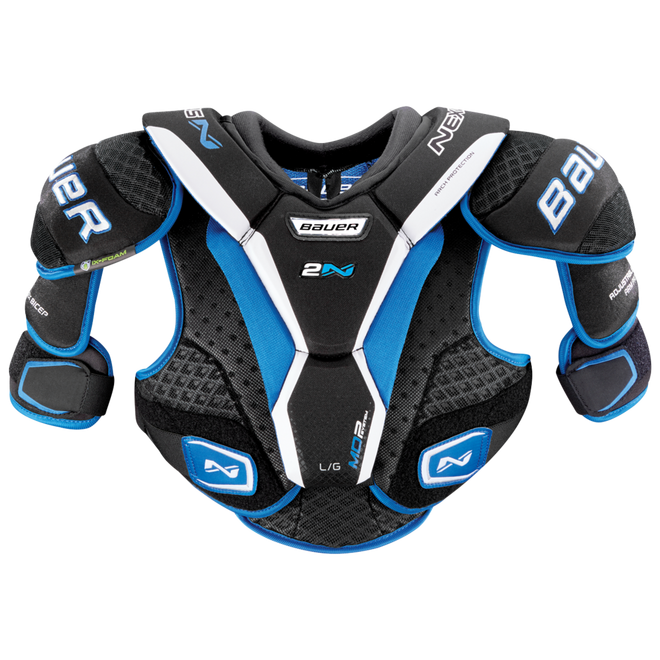 Want to see the best shoulder pads on the market? Well, we've got them for you. See the list below to see which shoulder pads you need.
Here is Our List of Best Shoulder Pads
Gloves

You need the right gloves to play your best game. They need to be light, protect your hands, have good grip, and many other factors that will improve your play through your gloves.
We took this all into account in the list below. Give it a read to find your next hockey gloves.
Our List of Best Hockey Gloves
Elbow Pads
Don't let the puck smash your elbow! Make sure to get the right protection so you never have to feel your funny bone feeling funny!
Check Out Our List of Best Elbow Pads
Hockey Pants

While sometimes it's nice to not wear pants, they're required for hockey. We put together the best ones, so your decision on which pants to grab is much easier.
Shin Guards
Getting hit in the shin hurts! Make sure your guards are the best ones for you so you can focus on playing.
Check Out The Best Hockey Shin Guards

Jocks
We don't want to leave you hanging when it comes to any piece of equipment. So we took a look at the top jocks and cups for your hockey game.
This is one we know you don't want to overlook. See the list below for the best ones to choose from.
Visors
Looking to protect your eyes with a visor? We've put together a list of the best ones on the market for you to check out. These guys could be a life saver! Make sure to get the best one for your needs.
Click here to see this list of Best Hockey Visors
Thanks for checking out our collection of hockey protective gear. Safety should be the number one priority for any player, from beginners to pros! If you have any questions, please let us know in the comments!
Honest Hockey is a website dedicated to bringing you the best information and resources to improve your hockey game. We are dedicated to bringing you the highest quality hockey gear reviews and industry news so that you're up to date and know which equipment is best for your goals.